When owner Sebastiaan moved over to London from the Netherlands, he turned to BorrowMyDoggy to help him find some new friends for his popular pooch Jessie. He found a family right by his office who were happy to take care of Jessie occasionally, and the situation suited them both pawfectly :)
High paws! Do tell us about your experience with BorrowMyDoggy...
Discovering BorrowMyDoggy has been a huge relief for me as I've been able to find some amazing people to look after my dog, Jessie and give her cuddles whilst I focus on my business. It's great for the borrowers - Sarah and her husband - too as they love spending time with Jessie.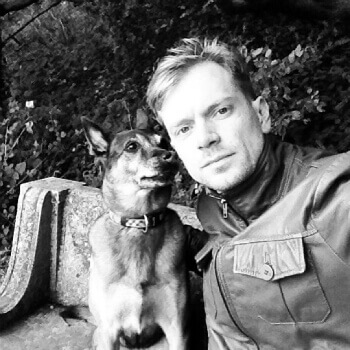 Why did you sign up to BorrowMyDoggy?
I moved over to the UK from the Netherlands recently to work on my new business. In the Netherlands, the whole city knew Jessie and she had lots of friends, so when I moved to London I knew I had to make some new friends for her as she loves being popular! I heard about BorrowMyDoggy at an event and it was perfect timing and the perfect solution.
Tell us about how you found local friends for your doggy…
After I created my profile, I set my search address to my work postcode so I could find someone local to my office to help look after Jessie. I found someone immediately and we started to chat to each other through email.
How was your 'Welcome Woof'?
Once both Sarah and I felt confident that it was a good match, we arranged our 'Welcome Woof' and met for the first time. Sarah suggested that we meet at her house so I could see where Jessie would be spending her day. We had a really good chat and I found out that Sarah and her husband used to take care of guide dogs, but weren't able to have a dog full time at the moment as her husband was soon to retire and they wanted to go travelling.
What happened after your 'Welcome Woof'?
After the 'Welcome Woof' I was really excited as Sarah and her husband seemed like a really good fit for Jessie and I, we all definitely clicked. They lived right round the corner from my office, had great experience with dogs and absolutely fell in love with Jessie as soon as they met her!
We made a dog day date for the following week. The plan was for me to take Jessie to work with me and drop her off at Sarah's house with all the instructions and things she needed for the day then pick her up after work. It was a complete success! They absolutely loved her and wanted to look after her again immediately. Jessie was very happy too.
Is Jessie enjoying having some new friends?
Absolutely. Jessie spends time with Sarah and her husband when it suits us both. We have no set routine, they regularly look after her for the day, and sometimes overnight or for a few days at a time too. She's even been out with them to their country house!
Describe BorrowMyDoggy in one word…
Geweldig! [translated:great!]