On Tuesday 16th October 2018 BorrowMyDoggy took a trip to Didsbury, Manchester for our first event outside of London. We teamed up with the Didsbury Good Neighbours charity for a coffee morning to introduce the elderly community to dog owners in the surrounding area and to create lasting friendships within the local neighbourhood.
Dogs are a man's best friend for a reason and the benefits of spending time with them are endless. BorrowMyDoggy wants to help reduce loneliness in the elderly through the shared love of dogs. According to Age UK, more than 2 million people in England over the age of 75 live alone, and more than a million older people say they go for over a month without speaking to a friend, neighbour or family member.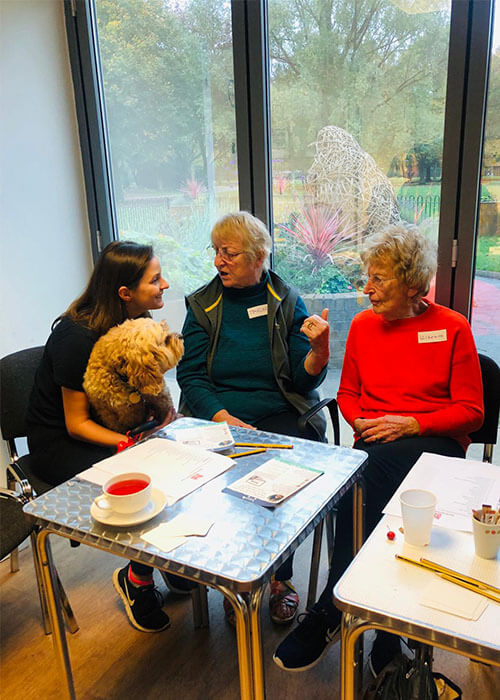 Working with Didsbury Good Neighbours who aim to support senior members of the community through a volunteer befriending service and a programme of weekly activities, we spent the morning chatting and sharing the love of our furry friends. With this event we hopes to raise awareness of the many social and health benefits that being a member of our growing and supportive community can provide.
Ray, one of the volunteers at Didsbury Good Neighbours joined us at the event on Tuesday. Here's what he said to say at the end of the event:
"I'd like to give a farewell to some wonderful people who have given you a marvellous morning, because I can see by your faces how happy you've been. Happier than I've seen you for about 10 years!"
The team had an delightful morning with office pup Charlie and doggy member Hugo at their side. Hopefully through the success of this event we can work towards creating similar events and communities in the future!
Have an enquiries or questions? Do not hesitate to contact us here.