High paws and thanks to "petless writer" Chris and the pawsome pack at Yahoo for woofing about BorrowMyDoggy.
When Chris joined BorrowMyDoggy to fill the dog-shaped hole in his life, he was amazed to find that there were 241 dogs in his area looking for a companion. Fast-forward one week and Chris arranged his first 'Welcome Woof' with a "brilliantly scruffy-looking terrier Max" and his owner, Danielle.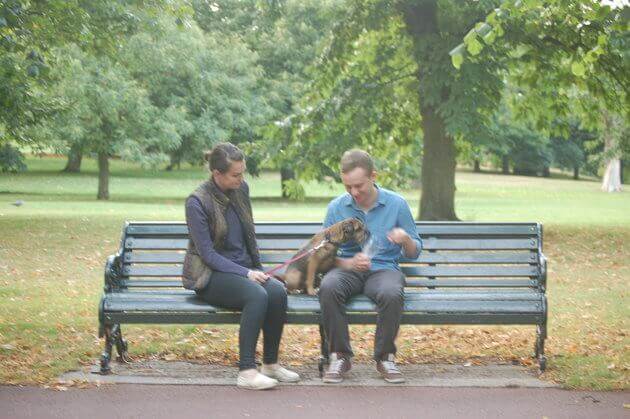 Chris described BorrowMyDoggy as "undoubtedly a great way to get your canine fix...for owners it's a handy way of ensuring their beloved pet gets regular walkies and attention" - high paws!
Danielle, Max's owner, was also featured in the article. "It's been a really good experience so far. It has been nice to see Max socialising with new people, which you can see he enjoys and it has been great for us to get to know new people, too."
We were so thrilled when we saw the wagulous article, and we'd like to say a big thanks to everyone at Yahoo for their pawsome mention of our young pup of a company :)
Woofs and tail-wags,
The BorrowMyDoggy Team