We were in the midst of our weekend fun when we saw the pawsome article from The Guardian on having a "part-time pet."
Writer Charlotte explained how her family, which includes 2 children who love dogs more than anything, get to enjoy some pooch time thanks to the BorrowMyDoggy community. "We look after one, very loveable Miniature Labradoodle every Wednesday. Django is very much part of the family."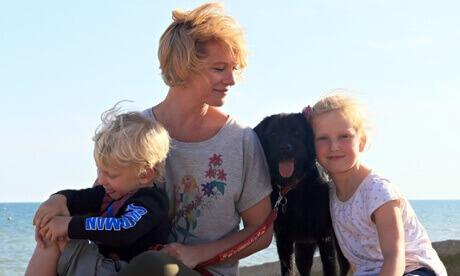 Charlotte explained her family are very excited to have Django for two weeks whilst his owners are on holiday "knowing that he will be loved and looked after" - high paws!
One of our dog loving co-founders, Rikke, shared how she came up with the idea for BorrowMyDoggy while looking after a friends dog one day. "It made me think there should be a website where owners can have their pets taken care of by people who absolutely adore dogs and miss having one in their life."
We'd like to say a big thanks and high paws to Charlotte and everyone at the Guardian for woofing about BorrowMyDoggy and our aim to leave 'Pawprints of Happiness' on the lives of dogs and people.
Woofs and tail-wags,
The BorrowMyDoggy Team