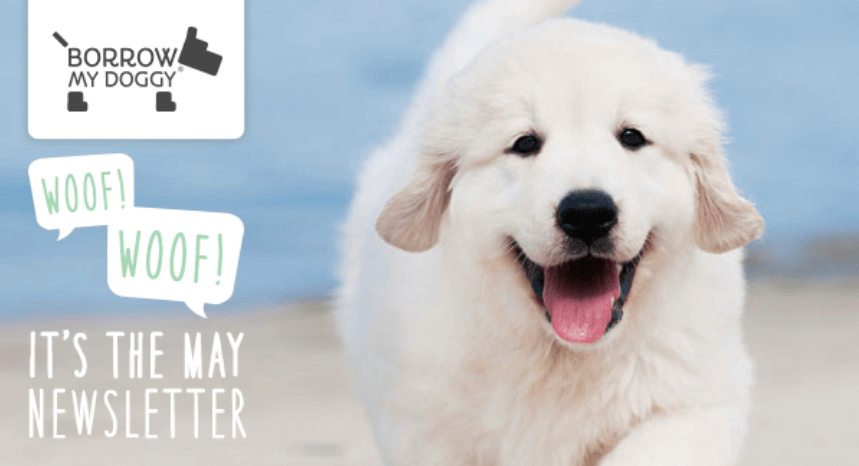 The BorrowMyDoggy May Newsletter is now live and, thanks to a trip to the groomers, it's sporting a fetching new look and feel - high paws!
We'd love for you to take a peek at our new design and hope you enjoy our May highlights, including the launch of the BorrowMyDoggy Vet Line, Doggy Info Sheet and Doggy Date Checklist, as well as our wagulous weekend at the London Pet show.
We've also got some treats in store for you. This cheeky chap is your adorable teaser.
We hope you enjoy reading our Newsletter, and as always if you have any suggestions or questions for us, then please do let us know as we'd love to hear from you.
Best woofs,
The BorrowMyDoggy Team