Now that the Dog Days of Summer are well and truly on their way, here are some ideas for you and your pooch (owned or borrowed!) to hopefully have some wagtastic fun in the sun.
Are you planning a holiday? With these doggy friendly cottages all over the UK and Ireland, you can bring your pooch along for some happy holidays.
If your pooch loves rolling in the sand, scope out this list of beaches that allow dogs for your next coastal adventure.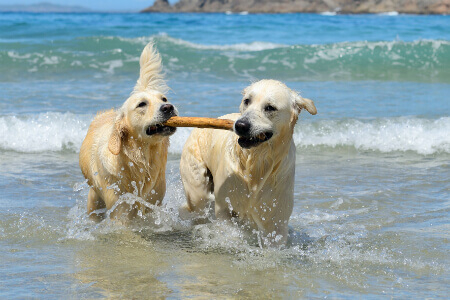 Mix up your dog's favourite part of the day, walkies, with a round-up of exciting, new routes to em-bark on this summer.
Avoid the heat and play with light-up dog toys to make the most of evening strolls. We've compiled our favourite night-friendly dog accessories in the 'Glow in the park' blog.
Wishing you and your pooch a tail-waggingly fun Summer ahead :)
Woofs and tail-wags,
The BorrowMyDoggy Pack