BorrowMyDoggy was mentioned by the Guardian at the weekend, in a wagnificent article on 'Dogs: five ways to have fun with them.'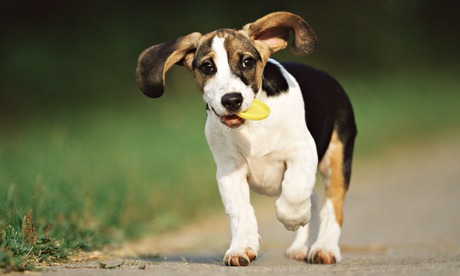 The article began saying how "spending time with dogs is good for body and soul - and you don't even need to own one" to have some happy pooch time. We absowoofly agree, as there are many benefits to borrowing a dog. The Guardian continued by describing BorrowMyDoggy as 'the perfect way to walk a dog' - high paws!
The majority of our lovely borrowers used to have a pooch and can't now due to many different reasons including work, travel, and rental agreements. The article highlighted this and also suggested how people considering getting a dog could get to know what it's like through BorrowMyDoggy.
We'd like to say an absowoofly huge thanks to the Guardian's Do Sometime section for woofing about BorrowMyDoggy, helping us spread the word about our aim to leave 'Pawprints of Happiness' on the lives of dogs and people.
Best woofs,
The BorrowMyDoggy Team