One of our co-founders RIkke was interviewed recently by Alicia for a pawsome article in About Time Magazine.
Rikke shared the story behind BorrowMyDoggy, and how it started after herself and our other co-founder, Les, realised the potential to fill the dog-shaped hole in the hearts of people, up and down the country. She went on to explain that one of the main reasons for members signing-up to BorrowMyDoggy is 'to make another person happy.'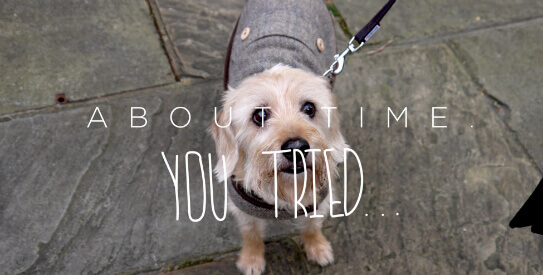 What's more, BorrowMyDoggy's goal of building a community has allowed neighbours to bond over a "mutual mutt appreciation." After spending the day with Elvis, Alicia explained "It's like we're members of a club, where the only criteria are an enthusiasm of man's best friend." High paws!
We're so thankful to Alicia and About Time for woofing about us and our aim to leave 'Pawprints of Happiness.'
Woofs and tail-wags,
The BorrowMyDoggy Team