BorrowMyDoggy was mentioned over the weekend by Sky News as a way for local people to help take care of mans best friend.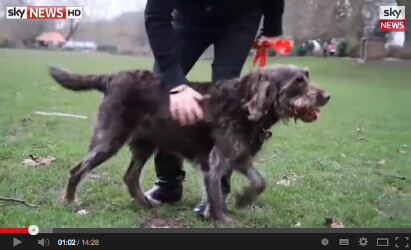 Two pawsome members from our dog-loving community were on the show woofing about BorrowMyDoggy. Alice, a borrower, spoke about how wagnificent it was to have a part-time pup. Whilst a dog-owner, Emma, chatted about how her dog's really are benefitting from BorrowMyDoggy. She said that her pooches love all of the extra attention that they get, and they come back tail-waggingly happy.
By an owner lending their dog to a trusted borrower, the owner gets peace of mind that their pooch is being well taken care of, the borrower gets lots of happy dog time, and the doggy gets even more love and attention. What's more, BorrowMyDoggy is connecting local communities, and lots of wagulous friendships are being made. So it really is a win-win (or a woof-woof!) situation.
We were thrilled with the show, and we'd like to say an absowoofly huge thanks to Sky News for helping us leave 'Pawprints of Happiness'.
Woofs and tail-wags,
The BorrowMyDoggy Team