Bringing you the latest BorrowMyDoggy #TakeTheLead - Borrower Claire and her pawfect match, Rufus!
From a 7 mile walk to plenty of fun and games back at the house, Claire shares photos from their wagnificent day out together :)
To see more of our #TakeTheLead features, simply visit our blog.
11:01am - Hello Rufus! He's a Cardigan Welsh Corgi and very handsome, his happy face makes everyone smile on the walk to the park.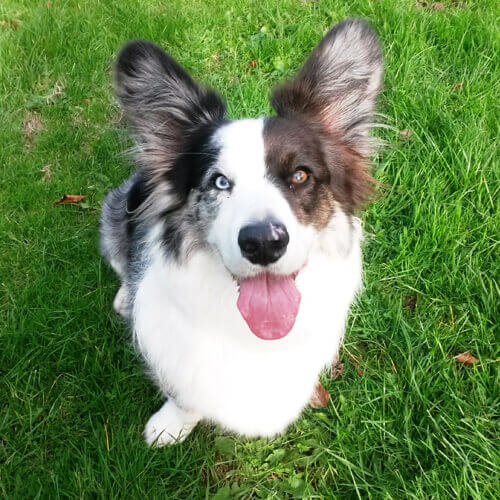 12:35pm - We reach the park and crack how to ask Rufus to drop the ball. His owners are Finnish so we're slowly learning all the Finnish commands. Poor Rufus has to put up with our hilarious attempts at Finnish accents but quickly understands 'irti' (let go) and we have a quick game of fetch.
1:57pm - After playtime, we head over to Ashton Court estate for a hilly and muddy walk. We start with a little training to practice more Finnish. Rufus is a pro at 'paikka' (stay) and earns himself a well-deserved treat, which he's very excited about!
3:21pm - Training done it's time for fun! We run around the hills, meet other dogs and play chase with Rufus. He's so well behaved off the lead and waits for us every couple of steps, even when there are exciting things (dogs playing fetch, ice cream vans) up ahead. It makes us so happy to see him enjoying the park so much.
4:06pm - Rufus enjoys a quick pat in the park after playing. We are approached by a dog walker who instantly falls in love with his quirky look and wants to research his breed - not an unusual occurrence!
5:14pm - We head over Brunel's iconic Clifton Suspension Bridge.
6:02pm - We arrive back at Rufus' home and he wolfs down dinner before grabbing his toys for a play. After playing chase and tug of war, we invent the game of 'Bucka-Rufus' as he loves carrying as many toys as possible!
7:13pm - Rufus finally accepts our pleas for a lie down (seven miles of hills and mud took it out of us!) and flops down for cuddles. We give him lots of rubs, tickles and strokes and he slowly begins to doze off. He's nicely settled for the night and we head home feeling pawsome :)