We're still a young pup of a company and we've been delighted by the number of doggies, borrowers and owners who've made each other tail-waggingly happy so far. We've seen so many different arrangements between owners and borrowers, ranging from regular pooch time, and casual walkies to holiday time. These have all led to "Pawprints of Happiness", and we wanted to share some of them with you, so you can see the different ways BorrowMyDoggy can work for you too… :)
Regular pooch time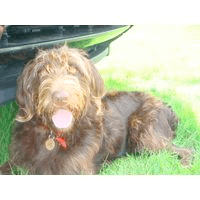 One option is for an owner and borrower to agree on a regular arrangement, where a borrower might take care of a furry friend the same time every week.
A good example of this is borrower Alice & owner Guy's agreement, where Juno (a cute Labradoodle) spends every Friday with Alice. This includes a sleepover, as Juno spends the night at Alice's home, and she takes him for lots of walks and always with lots of wagtastic fun.
Alice also keeps Juno when her owners are away for holidays and long weekends. When the owner Guy is away, the lovely borrower Alice makes plans for fun days out with friends and furry friendly activities, and this way Juno gets to have a holiday too.
Alice and Juno's owner plan to continue this relationship indefinitely as it works so well for all - and as Alice said it "Juno has become part of her family too". Juno's owner now has a trusted go-to person to look after their beloved pooch, where they know their dog will receive a lot of ear ruffles and attention. A definite win-win (or woof-woof) scenario!
Casual walkies
Some of our borrowers have a more sporadic arrangements when it comes to pooch time, and have playdates when they have free time or when the owner has a specific need for their doggy to be looked after, so as to fit fun into a busy schedule. This works really well for borrowers who aren't available on a regular basis; and owners who have occasional events with family, friends or work they need to attend to.
Jody is one of our many borrowers who'd rather fit in walkies with her new furry friend when she and doggy both have the time instead of striking up a regular schedule. Jody and her boyfriend used to have dogs and would love one of their own but can't right now. Instead, they borrow furry friends from time-to-time and take them on lovely long walks, giving owners a bit of extra help with their pooch when they need it.
Hannah's dog Monty has also benefitted from casual borrowing. The arrangement lets Hannah get out and see friends more often, giving her knees a rest from all the walkies (she recently had knee surgery). She wrote to BorrowMyDoggy that having a borrower has made her and Monty's lives happier. We are so thankful to hear this and happy to be able to help. High paws!
A final example of an owner who casually borrows out her doggies though BorrowMyDoggy is Emma who has a toddler and occasionally needs help. She has teamed up with a borrower who has a small son and whose family would love to have a dog of their own. By the borrower taking care of Emma's dogs, it gives Emma some time off to take care of her toddler, and the borrower and her son some doggy time. It's great to see how everyone is helping each other, and making each other happy :)
Holiday time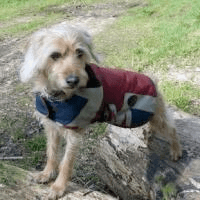 As lots of dog owners know, kennels aren't necessarily the most fun place for a loved pooch to be and they can be quite expensive too. Some of our owners are looking for new borrower friends who can take care of their fuzzy pals while they're away, giving them peace at heart knowing their doggy is in safe paws!
Claudia is one of our borrowers who has puppy-sat for a few nights while Elvis the dog's owner was on holiday. She loves dogs and has had them most of her life, but can't get her own pooch at the moment because of work. Longing for a bit of canine company and surrounded by doggies in her local area, she signed up and was soon matched with Elvis. Elvis stayed with Claudia over a bank holiday weekend while his owner was away. The new friends had great fun, going for walks, visiting local pubs and meeting people. After the weekend, Claudia dropped Elvis back with his owners when she went back to work and they came back from holiday - pawfectly easy!
These are just some of the arrangements our borrowers and doggies have come to so far - all of them leaving Pawprints of Happiness on those involved! How will you BorrowMyDoggy?