We absowoofly love to hear suggestions and ideas from our lovely members to make the BorrowMyDoggy experience as pawsome as possible.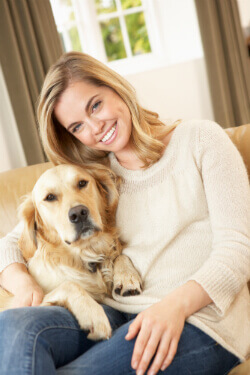 Since we started, the verification process has been a key part of making our dog loving community as safe as possible. During the process we verify all of our members' addresses, phone numbers and photos, with the video verification simply checking that members look like their photos.
Over the last few months, we have received feedback on the verification process from both owners and borrowers, and many of our lovely members have requested we make the video process optional. Our aim is to leave 'Pawprints of Happiness' on the lives of as many dogs and humans as possible, so to accommodate for everyone's preferences we have made the video verification optional.
When you go to look at a member's profile, you will be able to see whether they have completed the video verification. If you do record a video, then it's simply for our eyes only so we can check that you match the photo on your profile, no one else will see it.
Many of the changes we make are based on feedback from our users, so please do keep it coming in, and we'll keep working our little paws off to make the experience as great as possible for everyone. It makes us tail-waggingly happy to know that we can change our site based on your comments.
Woofs and tail-wags,
The BorrowMyDoggy Team